Our members are involved in the manufacture of potato chips (crisps), savoury snacks, and snack nut products. These include potato chips (crisps), corn chips / tortillas, pellet snacks, baked snacks, crackers, pretzels, savoury biscuits, popcorn, pork rinds, meat snacks, fruit snacks, peanuts, other snack nuts and various other savoury snacks in this category.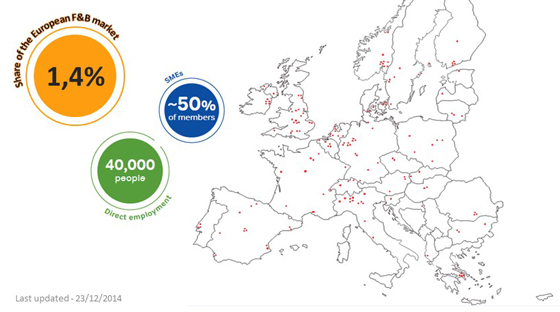 Map of savoury snack manufacturer members in Europe
Below is a list of current ESA members by business type.