Login to your Account
Password Reminder
Password Reminder
Password Reminder

OLDER NEWS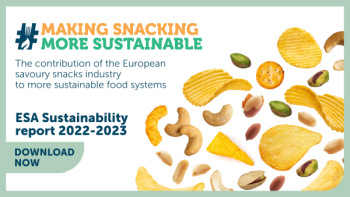 The ESA Sustainability report 2022-2023 is now available on our website here and on the Flipping Book platform online. This report is a document of reference demonstrating the sector's commitment to actively support the transition to sustainable food systems. Follow us on our channels Twitter and LinkedIn and find out how we are #MakingSnackingMoreSustainable!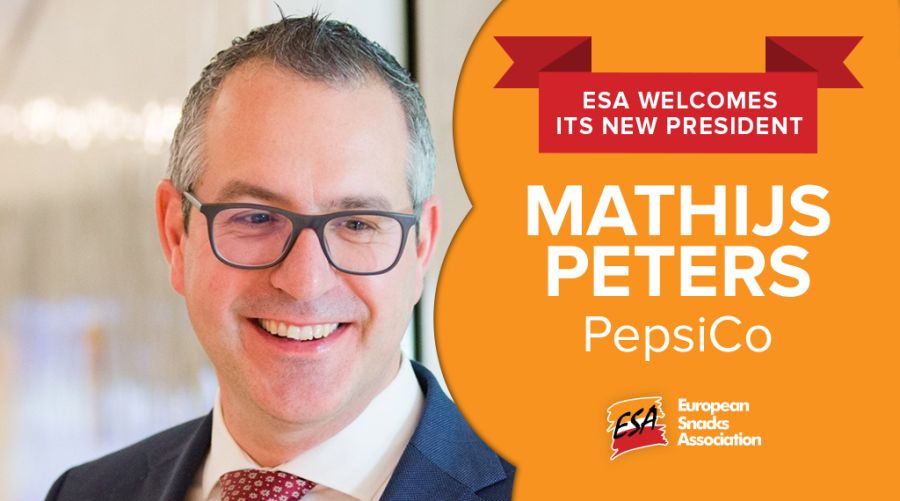 Mathijs Peters is the new President of the European Snacks Association`
Mathijs Peters, Responsible for EU Corporate Affairs and International Organizations at PepsiCo was elected President of the European Snacks Association asbl (ESA) for a two-year term in June 2021. Please click here for the press release.
Infographics
In addition to our range of helpful fact sheets, ESA provides a series of infographics to further highlight some key facts of the savoury snacks sector.
SNACKS MAGAZINE
From its UK base, The Snacks Magazine reaches top managers throughout the world, including North and South America, the Middle and Far East, Pacific Rim, Africa, Asia, and Australasia, as well as its core readership within the EU, which includes the growing markets of Central and Eastern Europe.